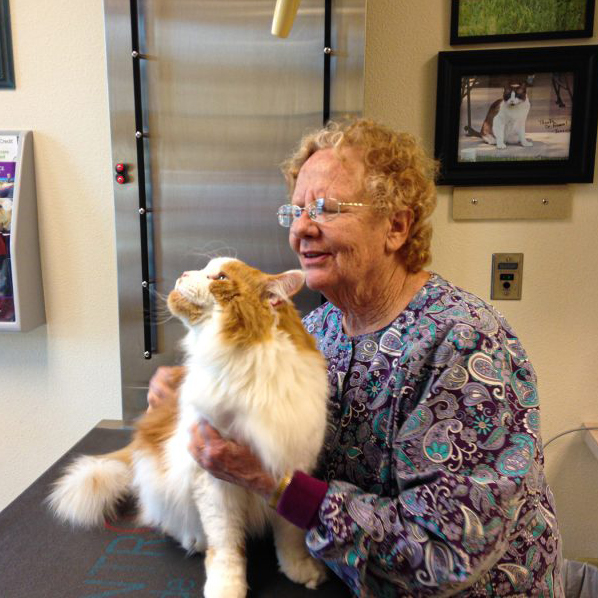 Welcome to Dr. Jean A.
Fromm's Veterinary Clinic
For more than 30 years, Jean A. Fromm D.V.M. P.C. has provided veterinary care for dogs and cats across the Grand Junction, CO region. Along with Dr. Hafer, our team provides more than five decades of combined experience caring for the furry friends in your family.
Caring, Long-Lasting Relationships
We believe dogs and cats are cherished members of your family, and we pride ourselves on building strong, lasting relationships with the pets and pet parents we care for. From emergency pet care to spay and neuter services to pet dental care, we provide experienced and compassionate veterinary care.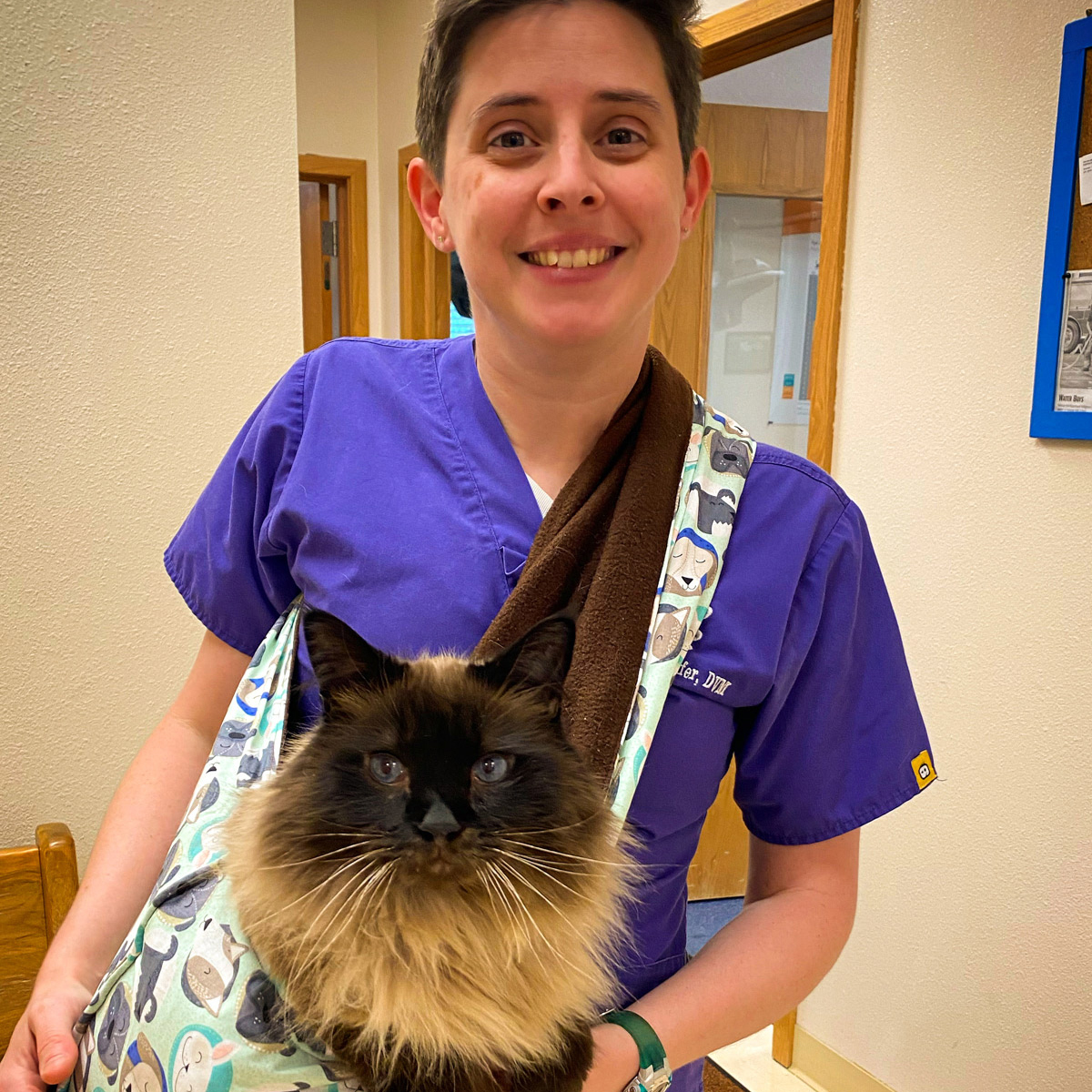 Our Services
We provide a wide range of pet care services, all with the aim of providing you and your dog or cat with plenty of healthy years together. Our services include: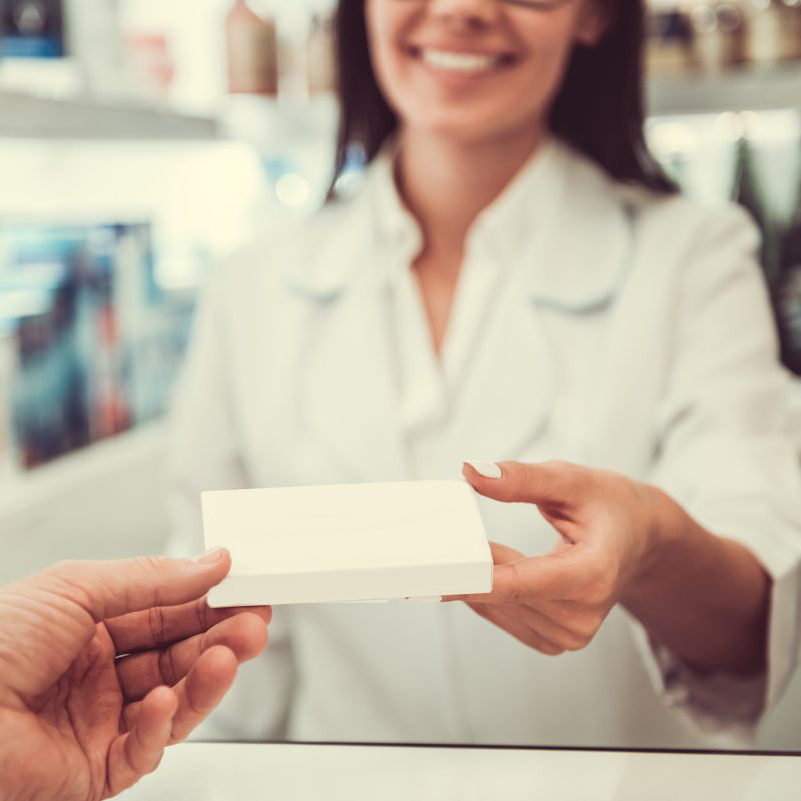 Online Pharmacy
Do you need prescriptions for your pet but can't make it to our office? You already have so many tasks on your to-do list, so let us take one off with our online pharmacy and convenient home delivery.
Our online pharmacy is a reliable source for pet-related supplies, preventative medicines, prescription medications, and specialized food–all delivered straight to your door.
Here's what our satisfied customers are saying…
My big 130lb St Bernard/Newfoundland/Pyrenees mix has had a bad experience at another vet's office in town that affected him, the vet and I. The contrast between my previous vet and Jean is unbelievable. I took him in for a physical, and despite all his growling everyone was very patient and calm. It took us a little while, but by the end he had made new friends instead of being nervous and he got a much needed physical without any incidents other than him drooling from cheez whiz. Admittedly, the price of a visit is steeper than other places I have looked into. But considering the way my dog was treated and the things I learned - both from his test results and from information I learned, this is the only place I would ever take my big guy. I learned things that directly contradicted what I was told by a cheaper, rude, condescending and misinformed vet/vet tech near St. Mary's hospital. If you know, you know. I won't name names. But thank you to Jean and everyone working in that entire office. They very well may have saved me from taking years off my dog's life by explaining to me the importance of grains in dog food and a study that found a link between grain-free dog food and dilated cardiomyopathy in dogs. Keep yourself educated. Talk to your vet. Ask all the questions. If your vet is rude, condescending and rushes you and your dog thru the process - consider making a visit to Jean Fromm's office. I'd be surprised if you decide to ever go anywhere else.
When Shiloh and I went in for his annual physical this year, she saw that he wasn't his normal self. We see her once a year, and this was his 3rd visit. She cares and shows such kindness towards Shiloh. 💕
The staff and vet were friendly, helpful and caring.
I trust Dr. Fromm and her staff wholeheartedly with my Lady. I am SO happy I made the move to her veterinarian clinic a few years ago!
Christena Downward
2023-02-18
Jean is very thorough and cares about the animals she sees. Very happy to have her as our vet!
We moved here a year ago and started using Dr. Fromm's office for our two dogs and couldn't have better things to say. All the doctors and techs we've seen have been great. Receptionists are always very nice. We can always make an appointment for our dogs quickly. They're prompt with refills. They've given great recommendations for medications and foods to keep our older dog in good shape. So glad we found them!
Yvonne Fillinger
2023-01-10
Dr Fromm is amazing!! We love her and so does Perseus ❤️❤️